General Liability Insurance – "Being Informed"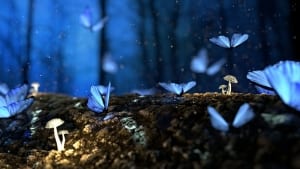 At Dickey McCay Insurance, general liability insurance is important to us. Whether you live in Blue Ridge or Blairsville, Georgia, Murphy or Andrews, North Carolina, Copperhill, Tellico Plains, S
weetwater or Madisonville, Tennessee, we cover many different states to include Alabama, South Carolina, Arkansas and Kentucky due to our expansive listing of Insurance providers. The quality of products and service we provide is very important to us. In an effort to enhance the quality of product you, the customer, are receiving, one has to be provided the resources to access to gain product information. At Dickey McCay Insurance, we want you to be informed, so we are providing some additional information regarding General Liability Insurance and an additional insurance product called Business Owners Policy (BOP) which combines general liability insurance with property insurance to enhance your overall insurance protection.
Let's get started. General liability insurance protects your business from another person or business's claims of bodily injury, associated medical costs and damage to property.
General liability insurance will not protect you from everything. For example, General liability will not cover you against claims of negligence, even if it isn't you or your business' fault. Some people buy other business liability insurance along with general liability:
• Professional liability insurance, also known as Errors and Omissions (E&O) Insurance, is coverage for another person's claims against businesses that provide professional and personal services.
• Business Owners Policy (BOP) is enhanced insurance that combines general liability insurance and property insurance.
General liability insurance claim examples:
1) Bodily injury – A client trips and falls over your computer bag and breaks an ankle or tears and ACL. Who is held legally liable for the costs associated with the injury? You guessed it; you are held legally liable for the injury. If you have general liability insurance, the company will cover the related claim and medical expenses up to the respective limits of liability as well as legal cost to defend such claims.
2) Here is another example you don't always think about, but you do need coverage for it as the costs could increase quickly due to technology. Damage to third party property and data loss – You spill your coffee on a client's server causing damage and loss of the data on the server. We will cover the subsequent claim up to your limits of liability.
3) This type of coverage is needed more often and makes sense as you read more about general liability: Personal injury – Your employee is at lunch. He talks about one of your clients in a false and unflattering way to the owner of the sandwich shop. It turns out the sandwich shop owner is related to your client. The client finds out and sues for slander. We will cover the subsequent claim, up to the limits of liability, and pay for an attorney to defend you, if necessary.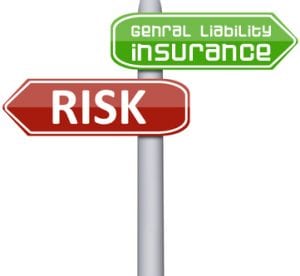 At Dickey McCay Insurance, we hope this product section on General Liability Insurance provided you some valued information to think about regarding situations which could occur at some point in one's life. It only takes one bad situation to ruin all the effort, time and accomplishments gained throughout a lifetime. The more knowledgeable you are about the different products and services we provide, the better job we can do in supporting your needs and valued assets. Dickey McCay wants you to be informed as we know from past experience and our superior list of insurance providers that we can offer you valued added services at competitive pricing to fit your lifestyle and protect you individually and your assets which you have worked so hard to attain.
If you have any questions, please feel free to complete our contact form and someone will call you back or call us as a trained professional is always waiting to assist in answering or getting your general liability question or concerns answered in a timely manner.
Hours of Operation
Sunday: Closed
Monday: 8:30am – 4:45pm
Tuesday: 8:30am – 4:45pm
Wednesday: 8:30am – 4:30pm
Thursday: 8:30am – 4:45pm
Friday: 8:30am – 4:45pm
Saturday: 9:00am – 12:00pm
Contact Us
Phone: 423-496-3366
Toll Free: 855-876-9779
Fax: 423-496-3368
146 Ocoee St.
P.O. Box 1161
Copperhill, Tennessee 37317