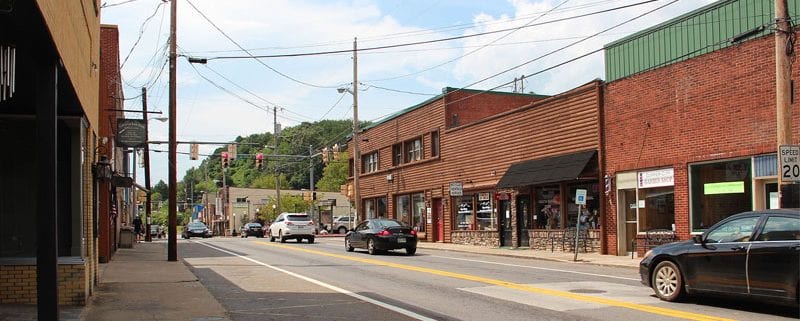 Local Insurance Products and Services Offered in Copperhill, Tennessee
Auto, Home, Commercial, Business, Cyber, Life, Health Insurance and More…..
Super Rates and Professional Quotes at Your Fingertips Using Mobile Devices, Internet, Phone or Face-to-Face Visits
Dickey McCay Insurance has two physical agency locations from which they operate and serve their loyal and valued customers. Their main office location is downtown Copperhill at 146 Ocoee Street, Copperhill, Tennessee. Their other office location is located in Tennessee as well. It is located in the beautiful community of Tellico Plains.
At both insurance locations, the knowledge base has a combined experience level of eighty years worth of insurance expertise dealing with more than 35 insurance carriers and offering a wide variety of insurance services to meet different active and non-active lifestyles. The Dickey McCay team of insurance agents offer auto insurance, homeowners insurance, life insurance to include term, whole and universal insurance, workers compensation insurance, rental insurance, boat insurance, personal insurance, car insurance, rental property insurance, commercial insurance and much more, so just call to talk with a knowledgeable representative as they will listen, learn and recommend next steps of action.
Copperhill TN is located in the extreme southeast corner of Tennessee as it borders North Georgia. It has a twin city known as McCaysville, Georgia. Both cities are situated as a single town with a northwest river flowing into Georgia, the Toccoa River and the Ocoee River in Tennessee. Copperhill has a main downtown area which the town shares with McCaysville. On the Tennessee side (Tennesse State Route 68), main street is called Ocoee Street while on the Georgia side (Georgia State Route 60), main street is known as Toccoa Street. Downtown still has a historic feel as it did many years ago when the town was thriving as a copper mining town. Today, the town is a tourist attraction as people visit to go Whitewater Rafting on the Ocoee River, enjoy the Rail Excursions from Blue Ridge, Georgia on the Blue Ridge Scenic Railroad or explore nature's mountain beauty by hiking and mountain biking.
Insurance Agency Copperhill Tennessee
Dickey McCay is more than just brick and mortar, the business is all about people serving people as the company values their relationships and focuses on taking care of their many clients, friends and family in the area of auto insurance, home insurance, life insurance, health insurance, group health insurance, and commercial insurance.
Mark Brooks and his team of insurance professionals have been busy serving not only Tennessee, but the surrounding local areas of Murphy, North Carolina, Blue Ridge, Georgia, Andrew, North Carolina and Blairsville, Georgia with more than thirty-five superior choices of Insurance Carriers to choose from when seeking the right insurance for you and your family.
Call our Dickey McCay Insurance Copperhill TN – Main Office today for a quote or questions regarding your insurance needs.