Group Life Insurance Plans
Affordable Safety and Security Life Insurance Policies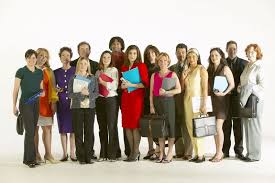 Life insurance can provide years of income to your loved ones in an affordable way. At Dickey McCay Insurance, we offer group life insurance policies for Murphy and Andrews, NC,  Blairsville and Blue Ridge, Georgia, Copperhill and Tellico Plains, TN. Established in 1929, Dickey McCay Insurance Agency has proudly provided insurance solutions and a knowledge base of more than eighty years of service supplying the insurance needs of families and businesses; Dickey McCay Insurance is a trusted and valued source for group life insurance. In addition to covering your family's daily expenses, life insurance can help your beneficiaries:
Maintain the

standard of living

that your loved ones are comfortable with

Pay off any household

debt

Secure your

children's education

Supplement

retirement savings
Super Rates on Group Life Insurance Rates Offered
At Dickey McCay Insurance we offer group life insurance, a policy that is typically offered as a piece of a larger employer's or association's member benefit package. Like group health insurance, group life insurance works as a policy designed to provide life insurance to a group of people under a single policy at an affordable price.
Dickey McCay Insurance, our wide spectrum of carriers offer flexible options for your business, association, family, or group. A group life insurance policy can be acquired by any group of people that comes together for a variance of reasons;  for instance, group life insurance is not limited to only employer-employee business groups- it is extended to other homogenous groups, as well.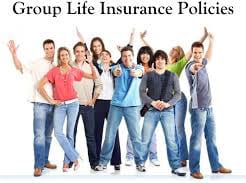 Group life insurance works like personal life insurance, what you may be most familiar with, in many ways, but there are a few primary differences you will want to consider and benefits for you and your group that you will need to be aware of. For example, when providing a group life insurance policy for your employees, you will benefit by attracting and keeping the highest quality employees.
Many group life insurance policies not only include the employed members of the coverage plan, but also extends its coverage to their families. This benefits your company exponentially, creating a safe, relaxed mindset for your company while creating a company that is competitive in the marketplace.
The most effective group life insurance and benefits plan for your business will depend upon the size of your company in the greater Murphy and Andrews, NC,  Blairsville and Blue Ridge, Georgia, Copperhill and Tellico Plains, TN areas.
A local agent who specializes in business insurance and employee benefits can help you get the information you need and choose a plan that makes sense for your organization. As an employer, keep in mind that you can deduct the costs involved in providing group life insurance on your federal taxes- another benefit to you, the employer.
How Do Individual and Group Life Insurance Policies Compare?
You may be wondering how an individual group life insurance policy is similar or different from individual life insurance policies. One of the primary differences between the two is that the insurers who provide insurance policies to these groups evaluate the risks based on the group as a whole and decide on the premium to be paid, according to the risk classification of the group as a whole, taking a sort of average of the members.
The premium contribution can generally be done in two ways:  either the whole of the premium amount is paid by the company or group's owner who has purchased the group policy for its employees or members; Or, the option that is usually taken, the premium is paid in part by the insurer, while the remainder of the amount  owed  is paid by the members of the group. This second option is typically best for those who may have to pay a larger premium for life coverage due to his or her risk profile, but benefits financially through grouped profiling and charging the members as one entity since a group plan covers an assortment of risk profiles under the same policy, usually charging a lower premium than an individual life insurance plan.

Another benefit of obtaining a group life insurance policy is default insurance coverage for whomever purchases the group life insurance coverage plan, meaning that the group insurance plans provide automatic coverage to the member or employee simply by being part of that particular group or association/organization, allowing at least a basic coverage to those without any other insurance coverage options. Additionally, the payment of the premium is never missed as it is deducted from the employee's salary leading to continuous of cover as long as you are part of that group in which the life insurance is offered to.
As with other types of life insurance, group life insurance allows you to choose your beneficiary. Term life insurance is the most common form of group life insurance, and group term life insurance is typically provided in the form of a yearly, renewable term insurance.
When group term life insurance is provided through your employer, the employer usually pays for most (and in some cases all) of the premium. The amount of your coverage is typically equal to one or two times your annual salary. Group term life insurance coverage remains in effect until your employment has ended or until the specified term of coverage ends. You may have the option of converting your group coverage to an individual policy if you leave your employer.
Dickey McCay Insurance Specializes in Offering Group Life Insurance Policies
There are many options for obtaining a group life insurance policy for your group. Discover what the Dickey McCay advantage can do for you by calling our main office today (423) 496-3366 to talk with our insurance specialists. We will be happy in assisting you find the best policy for you!
Hours of Operation
Sunday: Closed
Monday: 8:30am – 4:45pm
Tuesday: 8:30am – 4:45pm
Wednesday: 8:30am – 4:30pm
Thursday: 8:30am – 4:45pm
Friday: 8:30am – 4:45pm
Saturday: 9:00am – 12:00pm
Contact Us
Phone: 423-496-3366
Toll Free: 855-876-9779
Fax: 423-496-3368
146 Ocoee St.
P.O. Box 1161
Copperhill, Tennessee 37317