Health Insurance – Security and Peace of Mind for the Unexpected
Whenever I hear someone say that they do not have insurance, I feel obligated to let them know how important it is to have insurance in case of an accident. Without insurance, I remind them, you are putting your financial life in the hands of someone else or in the hands of luck. Recently I met someone who dislocated his shoulder; since he does not have health insurance, he cannot afford to get an MRI or surgery, so he will have to be in pain until he buys health insurance and can afford a doctor's visit.
Securing those Assets we Love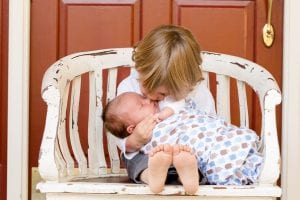 Most people realize what a huge risk they are taking if they opt out of health insurance, while some assume that if he/she takes care of their own body then they have control of their health. In fact, according to bankruptcy and legal experts, medical bills have been a leading cause of personal bankruptcy because unlike other leading causes of debt, medical bills are often unexpected, involuntary, and large.Often this means that the larger your family's deductible, the more financial protection you have. Accidents can occur at any moment and people with quality health insurance see more benefits than those without. Here are just a few benefits to consider:
Insured people receive better and more timely healthcare:
People who are uninsured usually receive fewer preventive benefits and get less screening and education as to how he/she can prevent future health-related obstacles. Screening is essential as some diseases like breast cancer, prostate cancer, diabetes, and cervical cancer can be detected in the early stages and cured. It is good news for adults and children that health care plans are now required by law to cover preventative screening each year with no deductible or co-pay as long as they are performed by a doctor/provider in your network.Uninsured pregnant women tend to receive little to no pre-natal care, which is not advocated for, in regards, to the health of the mother and the baby.
Better health outcome:
People who are not insured tend to get sick from time to time, may face an unexpected illness, infection, or accident, and in extreme cases has to spend days, week, or months in the hospital, some people may never be able to leave professional care. In such cases, insured individuals receive better healthcare and tend to live a better life with controlled health conditions. No matter the condition, one is able to reap maximum benefits of an insurance plan. Individual health Insurance safeguards one's health in general as well as the risk of debt once care moves into the realm of intensive care, surgeries, multiple doctor visits a year, and extended hospital stays.
Individual Health Insurance Saves a lot of Money
People spend their lifetime savings and other resources trying to cater for huge medical bills. Medical insurance plans cater for the patient's medical needs, thus saving them even when they are financially down. Uninsured patients often become a source of burden to other family members who are unable to cater for the hospital bills that inevitably show up after a hospital visit. The health insurance saves the insured individuals from the unexpected and the high medical costs as no one plans to fall ill.
Unexpected Accidents and/or Illness
No one can foresee an accident, especially one on the road, fires, or perhaps doing your favorite hobby. Even many chronic illnesses are unforeseen for families and individuals, and without good health insurance, it can become impossible to pay for basic healthcare needs. Let's say for example your child is diagnosed with type 1 diabetes at ten years old. For the next eight to sixteen years your child will be covered under your health insurance, which is good for your child but can become expensive for you. Many diabetics have to pay thousands of dollars a months for medical supplies, and that is with health insurance, so having great health insurance is important in reducing stress and debt for you and your family. Dickey McCay can help you pick out a health insurance plan that is right for you; we will take into consideration these important factors like your family's health and unforeseen circumstances such as accidents and/or illness that can affects you for the rest of your life.
If you want a reliable insurance provider, who can provide you the most current information regarding advice, then Dickey McCay Insurance agency is the best local option to consider. They understand your local issues and can meet your needs at a moment's notice.
Caring and Protecting those You Love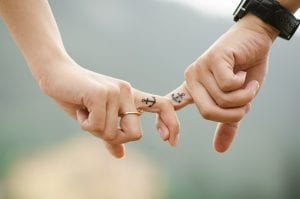 When you decide to purchase health insurance for yourself and your family, you want to be sure that the insurance you choose includes necessary features. Here are the most important ones to make sure your insurance will encompass:
Specific Coverage
Your health insurance should cover the medical needs you have without covering those that do not affect you. For example, if you anticipate having a baby, you want to be sure that the policy you choose covers prenatal and maternity expenses as well as quality coverage for the child's own medical expenses. If you know that having a baby is not in your future, there is no need to but this type of coverage.
Pre-Existing Conditions
If you or someone in your family has a pre-existing condition, you may want to check with your local insurance agent, seek advice and take appropriate action as the national health care laws can change from one year to the next. An experienced local insurance agent can keep you informed of the changes and help you maintain the right type of insurance for peace of mind and financial security. Whether you are young, middle age or growing wiser with age, inform yourself, and consider your options wisely and carefully as it could save you money and protect your most important asset — you.
Affordability
Most people have a budget that puts a cap on how much they can spend on health insurance and medical needs. Figure out how much you can afford per month in health insurance costs so you know which insurance is affordable for you when you look at options. Ideally, you want to get the best coverage you can while still keeping the cost reasonable.
If you have any questions about your existing insurance coverage or need additional help about saving money, please give the caring insurance professionals a call at Dickey McCay Insurance agency to determine if all your assets and/or loved ones are covered.
/wp-content/uploads/2017/06/dm_logo-500PX-v2-300x87.png
0
0
Dickey McCay Team
/wp-content/uploads/2017/06/dm_logo-500PX-v2-300x87.png
Dickey McCay Team
2018-08-27 01:50:01
2018-08-30 02:07:43
Health Insurance Plans for the Unexpected