Risks of Driving with No Auto Insurance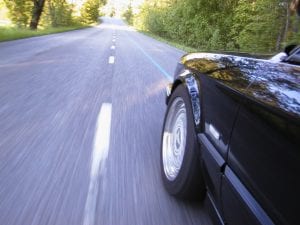 Have you ever considered the possibility of not having auto insurance? Perhaps you want to cancel or risk not paying your monthly premium because you feel you are a good driver. In the United States alone, there are surprisingly 1.5 million people who do just that: they drive their car every day without any type of auto insurance. Given such a high number, you might think that driving without auto insurance could be worth it. Still, every state in the US have minimum auto insurance laws. Most states require at least some sort of liability insurance to protect other drivers on the road, not just you. In other words, in the United States you must legally have auto insurance to drive a car. Even if you are a good driver, there is so much on the road that you cannot control such as other people in your own car and the other drivers on the road.
Driving without auto insurance can put both you and other drivers in financial trouble if and when there is an accident, no matter who (or what) is at fault. Without auto insurance, you are vulnerable to a whole set of problems both financially and legally. If you are involved in an accident and do not have insurance, you have no way to cover medical costs and damages for yourself or anyone else that your vehicle may have harmed in the accident.
One question that new and old drivers tend to ask is if the individual needs to be insured or if the car need to be insured. This, like the minimums for auto insurance coverage, varies state to state. Each state has different laws in regards to if only the car needs to be insured or if both the vehicle and the driver both need to be insured. For example, some states require you to be insured in order to apply for a drivers license or to renew your current driver's license. Some states not only require the driver to be insured when driving their car, but also other people's cars as well. In most states, however, in order to get your vehicle properly registered, you must be able to provide proof of insurance.
Insurance Coverage and Limits
Since Dickey McCay Insurance operates out of Copperhill, TN, let's take a look at the auto insurance requirements for the state of Tennessee whether you are traveling to Dollywood's attractions, Nashville's broadway streets, or the Chattanooga aquarium. In our beautiful state, Tennessee drivers are required to carry, at minimum, the following auto insurance coverages and limits:
-Bodily Injury Liability: $25,000 per person and $50,000 per accident
-Property Damage Liability: $15,000 per accident
-Uninsured Motorist Bodily Injury: $25,000 per person and $50,000 per accident
-Uninsured Motorist Property Damage: $15,000 per accident
Tennessee also has laws to help ensure that young, inexperienced drivers get the practice necessary to become responsible drivers. There are three phases of the Tennessee Graduated Licensing Program which are necessary:
The Learner's Permit
The Intermediate Restricted License
The Intermediate Unrestricted License
Auto Insurance Requirements and Restrictions
Each of these licenses have different requirements and restrictions that the driver will need to familiarize him/herself with. For any permit, however, you must have auto insurance in order to have a driver's license in the state of Tennessee.
Another common question we hear from customers is if they can legally and responsibly drive someone else's car if I he/she does not have insurance but the vehicle's owner does? If you do not own a vehicle nor carry any kind of auto insurance policy then you will need to make sure that the auto insurance of those that let you borrow their car will cover you when you are driving. For example, if a member of your family has a car that you use, then you will need to be on that family member's auto insurance policy in order to be covered when driving his or her car.
Borrowing a Vehicle from a Friend or Family Member
If you are borrowing a vehicle from someone outside of your family such as a your friend's car, you will need to check with that person's insurance provider to make sure that you will be covered when driving their car. The driver should know if another driver is covered, and it is important to know if other drivers are covered under your auto insurance as well. The more you know about your insurance, the less you will worry when you are in a bind or a friend is and you want to help him/her out by loaning him/her your personal vehicle.
So what happens if you do not yet have auto insurance but you get pulled over or in an accident? In this case, there is some type of fine you will have to pay without the minimum requirements. Again, the fine will depend on your state's laws and how lenient your judge is, two things that are out of your control; having auto insurance, however, is not.
Tickets, Fines, License Suspensions
Typically if you are caught, ticketed or in an accident, without some sort of auto insurance, fines range anywhere from $500-$5,000; you don't want your $75 speeding ticket to turn into a $800 speeding + driving without insurance ticket. Moreover, if you are pulled over without auto insurance and this is not your first offense, you will likely have your license suspended for quite some time, or you can even receive jail time; so take precaution!
Information and experience should be enough to convince you that driving without insurance is not such a good idea; not only is it against the law and can put you at a hefty financial risk when caught, it's one of those absolutes as car insurance is needed to drive. If you are in the market for auto insurance or have a question regarding your existing auto insurance policy, please get in touch with Dickey McCay Insurance and we will proudly serve you!
/wp-content/uploads/2017/06/dm_logo-500PX-v2-300x87.png
0
0
Dickey McCay Team
/wp-content/uploads/2017/06/dm_logo-500PX-v2-300x87.png
Dickey McCay Team
2018-07-18 20:08:50
2018-07-19 13:21:36
Auto Insurance Protection